About Coastal Chiropractic in Dana Point
Dr. Martin Geoffreys has been delivering quality chiropractic care in South Orange County for more than 20 years.  He has considered it to be an honor and privilege serving and healing so many patients living in our beautiful coastal community!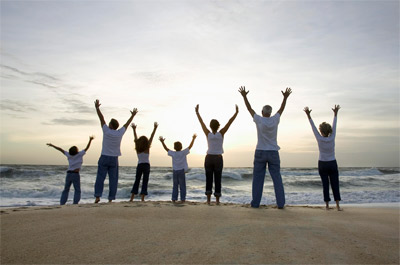 Dr. Geoffreys and the staff at Coastal Chiropractic want new patients to feel like well cared for family members.  Your experience will be a positive reminder that we treat the whole person not just a back injury.
Patients seeking treatment are assured of receiving only the finest quality care in our harbor view state-of-the-art clinic.  Our office is located right above Dana Point Harbor with easy access from all coastal communities.  And while we generally meet people after they've lost their health, our commitment is two-fold:
1. Relief Care in Dana Point
Many people seek care in our practice and have one goal: relief. So that's where we start! During this initial stage of intensive care, we have several obligations:
Uncover the underlying cause of the health problem
Suggest a care plan to produce the fastest results possible
Offer ways patients can participate in their recovery
Explain the value of post-symptomatic wellness care
2. Wellness Care in Dana Point
We're committed to teaching our patients that true health is a journey, not a destination. Through educational opportunities (like this website), we hope to communicate the value of ongoing chiropractic care. Our desire is to see our practice members abandon the prevailing sickness care model of health (waiting for symptoms and then taking action), in favor of the emerging wellness model.
You're the Boss
Regardless of your health goals, please understand that we see ourselves as mere servants. You're the boss! It's your body, your health and your future. Our job is to offer you the finest chiropractic care possible in Dana Point, make appropriate recommendations and work together to achieve your goals.
Take the first step towards relief by calling our Dana Point practice today and make an appointment to discuss your health goals.